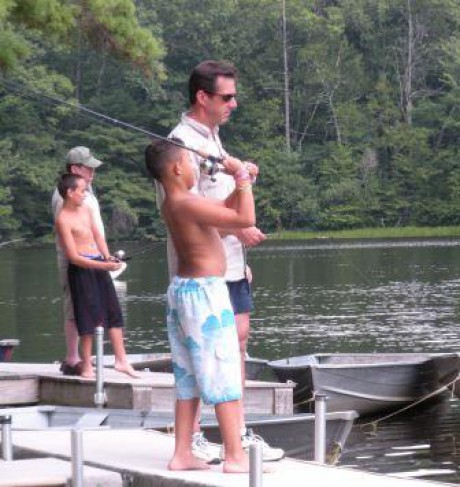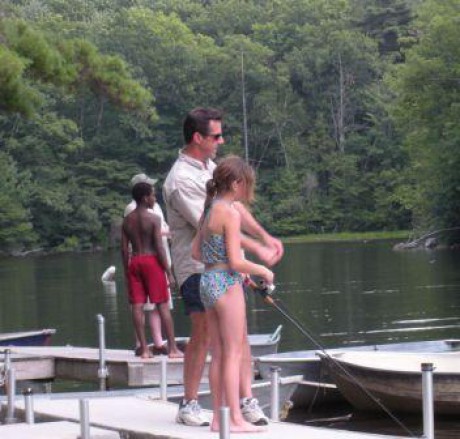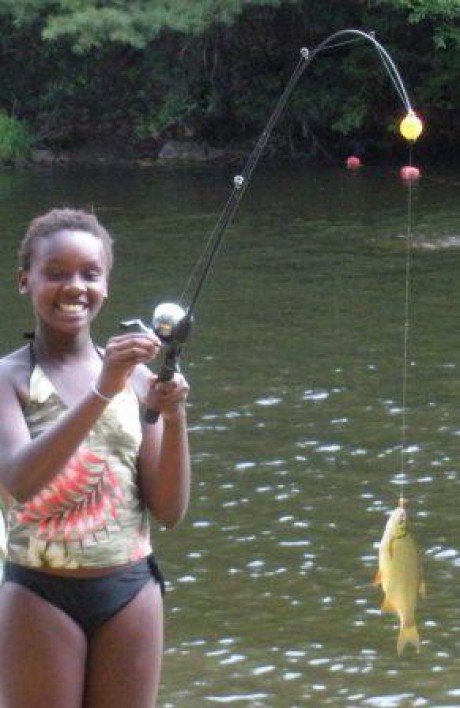 Kid's Katch and Mass Anglers Association holds Fishing Derby at Girls Inc.'s Camp Kinneywood
Encouraging campers to enjoy the outdoors by exposing them
to the wonders of nature and engaging all of their senses.
What: Volunteer instructors from the MassWildlife's Angler Education Program (AEP) will educate the campers on several
components designed to foster public appreciation and understanding of our aquatic resources through fishing. The
main component of this event is a Freshwater fishing clinic.
Kid's Katch will offer a variety of outdoor and exploratory equipment and apparel to ensure the campers have
a safe, enjoyable and successful day in the outdoors.
When: Tuesday, August 10, 2010 from 2:00-4:00pm
Where: Girls Inc.'s Camp Kinneywood, 280 Olean Street, Worcester, Mass.
About MassWildlife's Angler Education Program
Volunteer instructors, in Workshop Groups across the state, teach people of all ages about fish, fishing and the value of aquatic resources. The program's main goal is to stimulate public interest in our aquatic outdoors, through participation in sport fishing. For more information, contact Jim Lagacy, Program Coordinator at 508.389.6309 or email him at .
About Kid's Katch
Kid's Katch, the fishing division of Kid's Life Inc. offers a variety of high quality and educational fishing, outdoor and exploratory equipment and apparel to ensure families and their children will have a safe, enjoyable and successful day in the outdoors. The website also provides many facts, tips and techniques designed to assist and encourage children to explore the outdoors and engage all of their senses. This will allow our natural surroundings to inspire and educate our children. Kid's Katch continues to seek additional support and partnerships from individuals and organizations that share in their mission to re-connect families to the Great Outdoors. For more information on Kid's Katch, visit their website at www.kidskatch.com. Contact: Cindy Glavin, , (866)330-6664.
About Girls Incorporated of Worcester
Girls Incorporated of Worcester is a non-profit organization that was founded as the Worcester Girls Club in 1916. For 93 years it has continually evolved to meet the changing needs of girls in our community. Girls Inc. is dedicated to inspire all girls to be strong, smart, and bold by offering quality research-based programs in a safe environment and providing opportunities for girls to take healthy risks, build leadership skills and master physical, intellectual, social and emotional challenges.