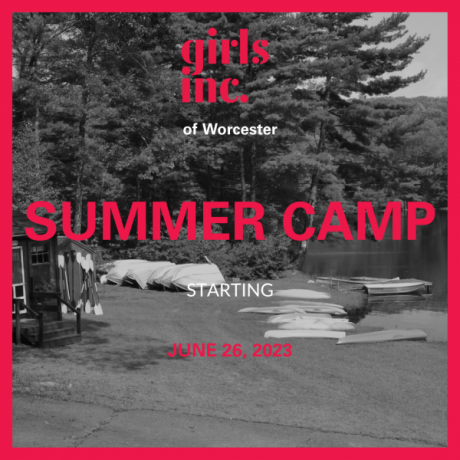 Girls Inc. of Worcester today announced that it is proceeding with its Summer Camp program and looks forward to welcoming girls for another summer of exciting seasonal activities. 
The summer camp will feature its regular series of social and recreational activities, including crafts, swimming, kayaking, hiking and STEM (science, technology, engineering and math) skills training. The eight-week program starts on June 26 and takes place at Girls Inc. of Worcester's center at 125 Providence St. and its Camp Kinneywood campground, located on the Holden border. 
"We are excited to be able to restore the programming plans for our Summer Camp, and we appreciate the patience and commitment of our families as we move forward through the recent challenges," said Myran Parker-Brass, Girls Inc. of Worcester's Interim CEO. "Summer engagement is an important time in the growth and development of girls, and we look forward to welcoming the girls for a summer of fun, building skills and friendships." 
Girls Inc. of Worcester paused all of its programs on May 8 due to a staffing shortage. The after-school drop-in program remains paused at this time; however, the organization is working to reopen it and will keep the public informed. It has continued to pay wages and provide benefits to all of its employees. 
"Our organization is pleased to take this important step in restoring stability and bringing back services to the community as soon as possible," said Pamela Daly, Board President at Girls Inc. of Worcester. "Myran and our staff have worked very hard to quickly reestablish our summer programming and the Board appreciates their efforts and dedication to our mission."
For questions about registration, please email  or call at 508-755-6455.