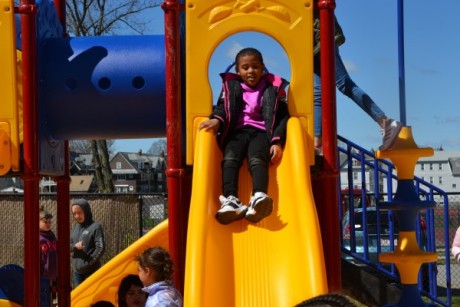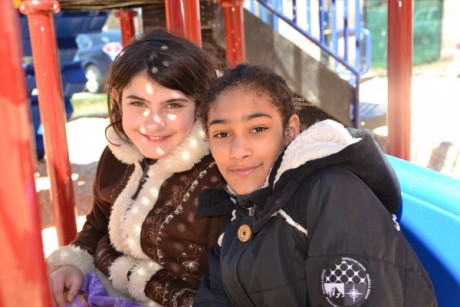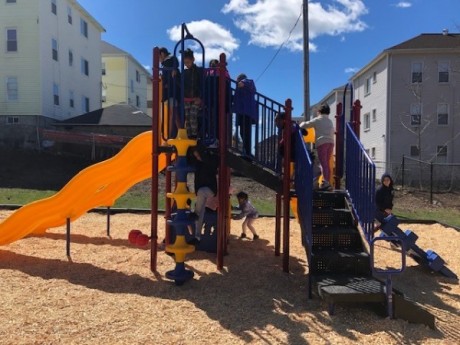 "The Holy Cross women's hockey team. Employees of Saint-Gobain and Consigli Construction. Worcester Academy students and the Worcester State University Enactus club. The Worcester Police Academy cadets.
All were on hand Saturday to give girls at Girls Inc. of Worcester a nice surprise when they return from April break: cleaned classrooms, a reorganized library and a new playground courtesy of the seventh annual Build Day for Working for Worcester.
"It's a good opportunity for kids to get out and play outside and get exercise," Girls Inc. of Worcester member MJ Fofana, 13, who was volunteering with several other members of the Girls Inc. basketball team, said of the playground. "A lot of people say our generation just stays inside and uses technology, and this is a good opportunity to prove them wrong.""