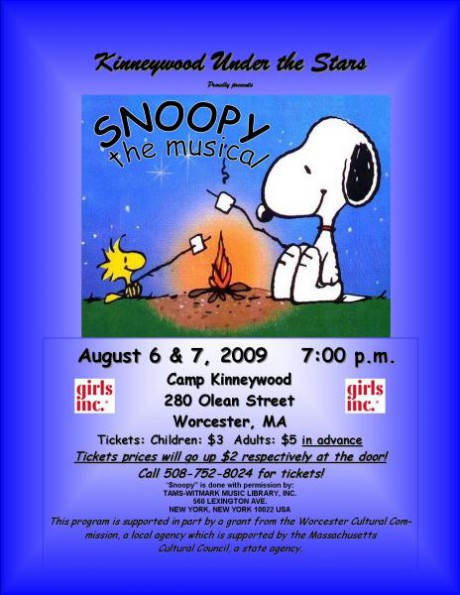 The Theatre Under the Stars program was first implemented in the summer of 2002 and was so well received that Girls Inc. has continued to incorporate it into the annual Camp Kinneywood summer program offerings.  We believe that this theatre series is unique in that it offers the opportunity for families to interact in a positive way, while exploring areas of music, acting and performance that might not otherwise be available to them. 
Families are actively involved in all areas of the production:
costumes

set design/construction

planning and marketing activities 
What: Snoopy the musical
When: Thursday & Friday, August 6 & 7, 2009 at 7:00 pm
Where: Girls Inc's Camp Kinneywood, 280 Olean Street, Worcester, MA
For more information or tickets, call 508.752.8024.