Showering our graduates with celebration!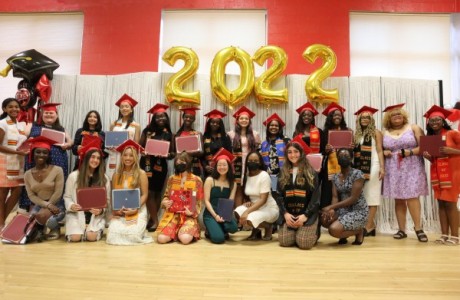 On June 15th, we hosted our Career & College Shower event for the Eureka! Class of 2022 graduates. 

This is an impressive group of young women who should be extremely proud of themselves!  
100% were accepted and plan to go on to higher education!
53% will be first generation college students!
3 plan to attend ivy league schools
72% plan to major in STEM fields more than half the national average!
CEO, Victoria Waterman shared the importance of this occasion in her opening remarks, "In most traditions, females get honored and "showered" with gifts to offset the expenses incurred from starting a new life as a mom or wife. But let's face it, based on the staggering amount of student debt that is crippling our country and our youth, the expense of college certainly rivals the cost of getting married and having a baby!  At Girls Inc., we believe that graduating from high school and furthering education and careers are accomplishments and we celebrate by throwing a career and college shower!"
Girls were showered with gifts to prepare them for college thanks to the generous support of our donors!  Each girls received a laptop and essential dorm room supplies!  Thanks to the support of our donors!
During the College & Career Shower, Girls Inc. of Worcester was able to present awards to some of our community partners who have been a major part of Eureka! 
Senator Harriette L. Chandler Trailblazer Award
Girls Inc. celebrated Senator Chandler by creating a new award in her honor, the Senator Harriette L. Chandler Trailblazer Award.  This award will be given to a woman in our community who embodies Senator Chandler's trailblazing spirit and advocacy!
Maureen Binienda Education to Opportunity Award
Superintendent Binienda has dedicated her professional life to educating the youth of Worcester.  AND she's a Girls Inc. alumna!  This award created in her honor will be awarded annually to a Eureka! graduating senior who has leveraged education to create opportunities.
2022 Eureka! Outstanding Community Partner Award - PwC
We also celebrated our friends at PwC at the 2022 Eureka! Outstanding Community Partner.  Thank you for your time, talent and treasure that you contribute to the Eureka! program!  Thank you to Katherine Han, Colleen Dowd and Krish Mhatre.

Pictured is Allison James, Girls Inc. COO and Katherine Han of PwC.
The cost per girl to complete this 5 year program is $10,000, an incredibly worth while investment!  Thanks to our corporate partners, foundation supports and our donors we are able to offer this program for $0 DOLLARS!   Please consider making an investment in our Eureka! students.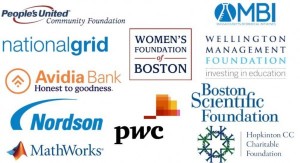 '