Support Us
You Can Make a Difference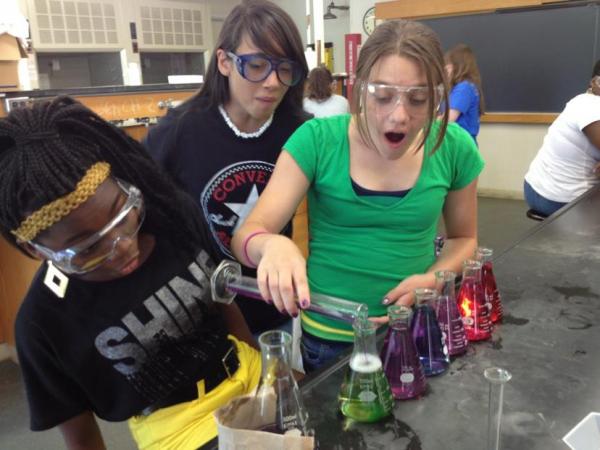 When you support Girls Incorporated of Worcester, you are improving the lives of girls in Central Massachusetts. In 2014, with the support of the Worcester community, we have been able to reach over 1,800 girls through programming and advocacy. We are proud to be able to help girls in our community with your support, and we thank you for your contributions.
Your contributions help us to:
Provide research-based, gender-specific programming to girls grades K-6, allowing them to thrive in an all-girl environment;
Ensure that girls have access to the tools and resources they need to achieve their personal, educational, and career goals now and in the future;
Prepare girls for the challenges they will face in life, and help them achieve self-sufficiency and economic independence;
Promote gender equity in our community and help girls to resist gender stereotypes;
Develop girls' self-esteem, self-confidence, and other critical life-readiness skil
"Coming to Girls Inc. helps me get better grades because the staff can help me with my homework and I get a lot more right."
Meet Emmanuella, a Girls Inc. girl
Emmanuella, a 5th grader, works hard to do well on her academic grades; however the test she passed at Girls Inc. had nothing to do with academics. Rather, she was being tested on her kindness, generosity, and need. Little did she know that when she and her after-school friends at Girls Inc. were asked if they had bikes, her response wasn't depressing – it was inspiring. She shared that she gave her out-grown bike to her little sister and was waiting for the promised new bike from her parents when they had extra money. Thanks to the generosity of a corporate donor, she and 4 other girls were presented with new bikes.
Emmanuella was so appreciative of receiving that bike that she wanted to do something nice for others. She started a movement to "End Hunger Today" by forming a club at Girls Inc. to help hungry children they see on TV. They were surprised when staff told them there were hungry children right here in Worcester. After all, how would they know that 66% of the girls that go to Girls Inc. with them live in poverty, and that many girls in this club may be recipients of the donations.
With a little help from staff and overwhelming support from the community, Emmanuella and other Girls Inc. girls collected cartons and cartons filled with items that were donated to local food pantries. This action provided hope and was empowering to Emmanuella and her friends as they were now organizers rather than aid recipients. The girls were learning to be "strong, smart, and bold" through helping, the strength that comes from giving back and being a force for change.
What started with a donated bike multiplied to many families being fed from a food drive. And it all started…and will continue… with generous supporters like YOU!